Are you looking to pass on your entire laptop system to another user? Then perhaps you are looking to remove all traces of your activity on the laptop before making the trade. If that is indeed the case, then stick around!
With a straightforward guide, I will help you to restore your laptop to its original setting. Almost as if it is brand new for the next user.
Factory Reset Compaq Laptop with HP System Recovery
In order to reset your Compaq laptop with Windows 10, follow the recommended instructions mentioned below:
First, click the 'Start' menu on the bottom left of your laptop screen
Go into the 'Programs' tab
Select the 'HP system recovery' software
Provide confirmation of rebooting into the recovery mode by clicking on the "OK" option
Choose the 'Advanced' option
Choose "destructive" recovery by pressing "Enter"
Afterwhich, your laptop system will go back to its default settings. These settings were originally set by the laptop manufacturers and programmers. All traces of your activity or any changes you made to the settings will be erased.
It is important to note that the above-mentioned factory reset procedure may not be applicable for all operating systems. Windows 7 and Windows 10 will have different procedures when it comes to restoring factory settings.
Similarly, restoring the default settings in your Compaq laptop will be a different procedure than the one adopted for resetting your Compaq computer. In any case, I will be giving you access to a comprehensive guide.
Resetting your Compaq Computer with Windows 7
When resetting your Compaq computer settings, note, that the procedure is not the same as it is for resetting your Compaq laptop settings. If your desktop has Windows 7 operating system then follow the given instructions outlined in the process below:
First, open your "Start" menu at the bottom left of your screen
Select the "Control panel" tab
Ensure that the "View by" setting is set by "Category"
Open the "System and security" menu
Select the "Backup and restore" option
Click on the "Recover system settings or your computer"
Access the "Advance recovery method" options
Choose the "Use a system image you created earlier to recover your computer" option
If you want to back up your existing files and data then select the "Backup files"
Otherwise, select "Skip"
Select the "Restart" option
Wait for your system to automatically reboot
Choose the appropriate options in the "System recovery options" prompt to meet your condition
Wait a few moments for your system to reset
If you have performed the above steps correctly, then your computer systems factory reset will be successful.
Rebooting your Compaq Presario to Default Settings
Rebooting Compaq Presario is applicable on all Windows operating systems. Hence, there are 3 possible options to choose from when rebooting your Compaq Presario.
1. On Safe Mode
Safe mode is a troubleshooting mode of an operating system. This is the most commonly used method. When in doubt this is the most effective process. You should follow these steps:
Press the power button or go into your "start" menu and select the "Shut down" option to turn off your Compaq Presario
You should be able to observe a blinking prompt on the top right corner of your screen
Press and hold the "F8" button on your keyboard
Your system will restart in "Safe mode" momentarily
A BIOS prompt will be shown
Select the "Safe mode" by pressing the "DOWN" arrow key
Press the "Enter" key on your keyboard
Your system will successfully be rebooted in safe mode.
2. Standard Reboot
This process is less time-consuming. If you are lacking in time, this method is for you. You will have to:
Save your data
Exit all your currently open application
Select the "Start" menu on the bottom left of your screen
Open the "Shutdown" tab
Select the "Restart" option
Your system will successfully reboot.
3. Hard Reset
Keep in mind that this is quite time-consuming but equally effective as the above 2 methods. For this you will have to follow the steps listed below:
Select the "Start" menu on the bottom left of your screen
Open the "Shutdown" tab
Select the"Sleep" option
Disconnect all devices, cables, and hard drives attached to the unit
Put your Presario unit on its back
Remove the battery
Wait a few moments
Then inject the battery in its slot again
The "Windows system information" prompt will appear on the screen
Select the Presario button to open BIOS
Provide confirmation by pressing the "Enter" key on your keyboard
Your system should automatically reboot after step 11.
Restoring Your Compaq Presario CQ61 to its Default Settings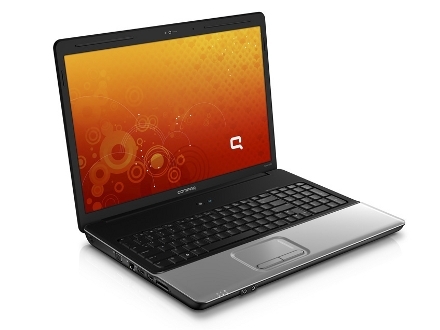 For restoring your Compaq Presario cq61 system settings to their default, you will have to press the F12 key on your keyboard. Press the F12 key before the Windows operating system starts. The F12 key will provide you the chance to restore default settings.
By pressing the F12 key, you will be restoring everything on the hard drive with exactly what was originally set at the time of purchase. It is important to note that the key to restoring factory settings will vary based on the Windows. Usually, the F11 special key is used.
Factory Resetting Your Compaq Presario 6000
If you do not possess a disc but still wish to restore your system settings to default then do not worry! There is a way. To reset a Compaq, follow these steps:
Begin by pressing and holding the "Power" button to start your Compaq Presario 6000 desktop
Wait for the standard BIOS prompt on your screen
Press the "F11" special key on your keyboard
Select the "System recovery" to restart your desktop and relaunch your "Recovery Manager"
Wait for your PC to restart
Choose "System Recovery" and press "Enter"
This will factory reset a Compaq computer.
Restoring Your Compaq 6910p to its Factory Settings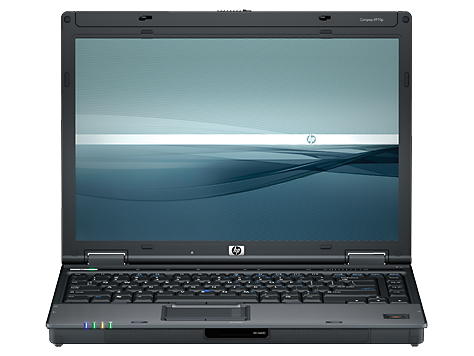 If you press the "F11" key on your keyboard before your system starts up then you will be able to restore the factory settings. Keep holding the "F11" key until a prompt shows up on your black screen to factory reset.
This method will ONLY work if you have a recovery partition installed on the computer. If you do not possess the partition, holding the "F11" key will not restore your system to its factory setting.
Wiping Your HP laptop with Windows 7 through Recovery Manager
First, you must turn on your laptop
If your system is currently on, then choose the "Restart" option in the "Shutdown" menu
While your system is booting up, keep pressing the "F11" key on your keyboard
Keep performing step 3 until your Recovery manager prompt shows up on your screen
The recovery manager software will allow you to reset your laptop and wipe all the data in your laptop if you choose to do so.
FAQs
How to restore factory settings on my Compaq Windows 7 without CD?
Unplug all hardware and close all applications on your system
Turn your system off
Turn your system on
Press and hold the "F8" special key
Wait for the "Advanced Boot Options" prompt on your screen
Choose "Safe mode"
Confirm by pressing the "Enter" key
Log in as an Administrator
Wait for the Command Prompt to appear
Type the command "rstrui. exe" and press "Enter"
This will factory reset the HP computer.
How to restore your Compaq laptop to its default settings without a password?
Start or Restart your system
While your system is booting, press and hold the "F10" key
Wait to see the Compaq prompt on your screen
Choose "Non-destructive recovery" if you do not want to erase your data
Otherwise, choose "Destructive recovery"
Confirm by choosing "Next" and "Yes"
Choose "Advance"
Select "Yes"
How to erase all data from your Compaq laptop?
Go to the "Start" menu
Select "Programs"
Open the "Accessories" tab
Choose "Disk cleanup"
Select "Clean Windows Automatically"