Have you recently purchased a Bluetooth headset for your Xbox One? Or got one gifted to you? Regardless, you must be anxious to try them out. However, I suppose you are wondering how to connect the Bluetooth headphones on to your Xbox One, or even can you? Well, I have got a trick up my sleeve to help you out.
Note: Xbox One is a console which has No built-in Bluetooth module. The plot thickens…
Can you connect wireless headphones to Xbox One?
You could connect wireless Bluetooth headphones to your Xbox One but not directly. As I have mentioned earlier, Microsoft has chosen not to integrate Bluetooth support into its gaming console although I do not understand why.
In order for you to connect your Bluetooth headset, it would require an aftermarket Bluetooth dongle that would attach itself to the Xbox One controller either on the USB port or the 3.5mm headphone jack.
The aftermarket component I just mentioned allows the headphone to wireless connect to your console.
How to connect wireless Bluetooth headphones to Xbox One?
One important detail worth mentioning here is that not all wireless Bluetooth headphones would work with Xbox One. So make sure whichever headset you are planning on buying has Xbox One compatibility.
There is just one yet effective way to connect your wireless Bluetooth headphones so let's go check it out.
Read More: Best Bluetooth Adapters for PC in 2022 for Windows, Mac, and Linux
Connect wireless headphone via Scosche's Flytunes Wireless Audio Transmitter:
This is a portable Bluetooth device that adheres to your controller via the 3.5mm jack. The audio transmitter seamlessly connects to your controller making it an effective hack to use your wireless headphones.
The Bluetooth audio transmitter does come with a few accessories to help with the connection and charging of the device.
Press the multi-function button on the transmitter to turn it on, it also tells you whether its charged or not.
A blue light will begin flashing indicating that the device is working.
Now pull down the right auxiliary input prong.
Connect by inserting the device to the 3.5 mm jack located on the base of your controller.
Alternatively, you could connect the audio transmitter device via an extension cable provided to you.
Turn on your headphones by pressing the power button to enter pairing mode.
Press and hold the multi-function button for 5 seconds on your Scosche's audio transmitter to begin pairing.
Once paired you can begin using your headphones on Xbox One.
I am sure this answers your question on how to connect Bluetooth headphones to Xbox One.
What you could do now is read the rest of the article where I talk about which headphones work best with Xbox and discuss some FAQs.
What Bluetooth headphones or headsets work with Xbox One?
The most important thing to remember here is that whichever brand of headphones you plan to purchase, just make sure you get the ones that are compatible with Xbox One, otherwise the console will not allow it to connect.
Although the ones I have mentioned in this article will work just fine.
Moreover, you have to keep in mind that wireless headsets/headphones cost more than what you would find (for the same performance) for wired headsets/headphones.
This list is sorted in terms of pricing with the most expensive one at the top.
Wireless headphones for you to buy on Amazon:
1) LucidSound LS50X Wireless Stereo Headset for Xbox: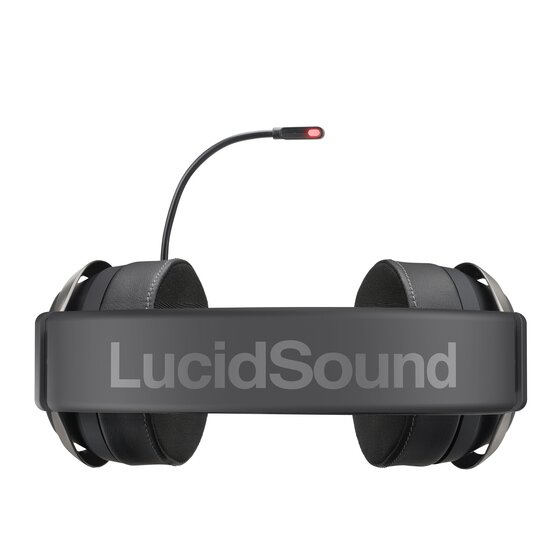 This should cost you around $230 but is the best one on the market. A quality product but a little heavy on your wallet.
2) LucidSound LS35X Wireless Stereo Headset for Xbox:
For about $180 the LS35X is a great option if you are looking for top performance and comfort all the while looking for a product that costs less than 200 bucks.
3) Razer Thresher Stereo Headset Wireless:
Another top quality Bluetooth headphones you could consider buying. It comes packed with all the features such as noise cancellation, a lag-free long-distance connection of up to 20 feet / 6 meters, and a retractable microphone. All this for around $120.
4) Cooler Master MH670 Headset Wireless:
Cooler Master produces some of the best gaming gear on the market. I included this option as I felt it was worth mentioning. For Around $120 this wireless headset ensures top-quality sound for its users. It's comfortable which for me is the most important factor.
5) SteelSeries Arctis 1 Wireless Gaming Headset for Xbox:
If you are looking for a product that costs less than or close to $100 than this is the right product for you. It comes packed with all the necessary features and seems comfortable as well.
6) SADES Gaming headsets for Xbox:
For around $30 this is the cheapest product on the market. It comes with all the basic features and should be comfortable as well. More importantly, it will work with your Xbox just like all the rest on this list.
How do wireless headphones work with Xbox One?
Wireless headphones have to be connected using an external device (Bluetooth module) to your Xbox console as it does not support Bluetooth.
You would either have to attach a Bluetooth module that acts as a signal transmitter or you could attach an adapter first and then connect your headphones via Bluetooth.
Going either way fulfills the entire purpose of using a Xbox wireless headphone.
How to connect Xbox One Controllers without Audio jack?
Earlier Xbox One controllers that came out before the 2015 revised models do not come fitted with a 3.5 mm audio jack. This is the very reason Microsoft chose to create the Xbox One Headset Stereo Adapter. 
The Headset Stereo adapter allows you to attach auxiliary prong to your controller as it comes with a 3.5 mm jack, you can control the game volume and trigger your mic as well.
Moreover, the adapter improves sound quality and most importantly provides you with a 3.5 mm jack to connect your Bluetooth module, enabling you to use your wireless Headphones for your Xbox.
The Headset Stereo adapter firmly adheres to the Xbox One controller via the USB port.
As of 2022, trying to purchase a brand new Microsoft adapter has become much of a challenge as Microsoft has stopped its production. However, you could find third-party aftermarket adapters on Amazon or you could buy used models of the adapters as well.
I'll put an Amazon link down below for aftermarket adapters but remember these devices are up for grabs and might be soon out of stock.
Turtle Beach Adapter for Xbox One
It is worth mentioning that these aftermarket devices work just fine and might even provide you with greater benefits.
You could mute your microphone if your done talking, adjust chat volume (really helps if you're being constantly nagged on by some noob) as well as adjusting in-game volume.
Conclusion
You can connect a wireless/Bluetooth headset to your Xbox One console, all it takes is using a Bluetooth module, attaching that to your controller using the 3.5 mm jack and connecting your headset via Bluetooth module.
However, if your Xbox One controller is an older model you would have to get a third-party adapter and use its 3.5 mm jack to connect the Bluetooth module.
---
This wraps up the article. Thank you for reading. Please share this article and comment on your queries down below.
Do take a look at the most common FAQs before you leave.
---
Frequently Asked Questions
Why won't my headphones work on my Xbox One?
The issue could be with your Xbox One mic malfunctioning or the problem could be with your headphones. Try disconnecting, unplugging, and re-plugging your headphones. Try rebooting your console.
Why is it so difficult to get wireless headphones to work with an Xbox One controller?
The difficulty lies in the fact that Microsoft does not provide Bluetooth support which would make things easy.
My headset and microphone have been cutting in and out. One minute, I can hear the game and my friends; the next, I can't.
The culprit here could be a compatibility issue. Make sure to purchase Xbox compatible headsets.
To what extent can an Xbox One play music to a wireless audio system?
You cannot directly play music or any audio for that matter without using a Bluetooth module.
How do I connect wired headphone to my Xbox One?
You could directly attach the cable prong to the headphone jack on your controller but for better audio quality and control you should purchase an adapter that attaches externally.

You can find the adapter here: Turtle Beach
Can I use headphones not specifically made for Xbox?
You technically can but they might malfunction. Moreover, the microphone will not work.
Can I connect a Bluetooth 4.0+ module for Xbox?
You can connect a Bluetooth 4.0 module. It might cost more than what you would find for a lesser spec.
Note: The Scosche's Flytunes Bluetooth dongle mentioned above is Bluetooth 4.0+.
How to connect wireless Headsets on Xbox One S?
Xbox One S controller comes with a built-in 3.5 mm audio jack. So, all you have to do is connect the Bluetooth dongle/module via audio jack and use it to connect your wireless headset.
Can I use earbuds on my Xbox One to chat?
You can easily connect your earbuds to your controller via the audio jack and use them to chat or for audio.
Moreover, it is an alternative to overusing the headsets if you are not interested in using them.